Home >
Educational Outreach Program
Mobile Energy Education Training Unit (MEET-U)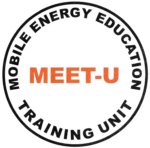 Drake Well Museum and Park's MEET-U (Mobile Energy Education Training Unit) educational outreach program travels to schools and community events spreading awareness of energy creation, development and utilization. The program's goal is to educate school children and the public on the historic and modern uses of energy in an effort to improve the future of energy consumption.
MEET-U programs align with Pennsylvania education standards and are delivered by a PA certified teacher and trained education volunteers.
Since its debut in 2009, the MEET-U program has participated in over 300 events, serving nearly 200,000 people, including 100,000 students, in Pennsylvania, Ohio, New York and West Virginia.
Program Features
MEET-U Trailer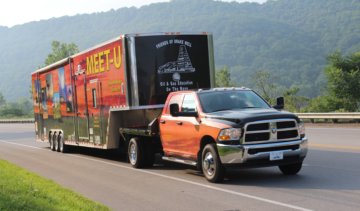 MEET-U's 44-foot traveling trailer is filled with eye-catching exhibits and engaging hands-on experiences. Visitors to the trailer learn about the historic and modern petroleum industry (exploration, production, transport and refining), non-renewable and renewable energy sources, energy consumption and the cultural and environmental impacts facing today's energy users. The MEET-U trailer visits schools and community events from April through October.
MEET-U in the Classroom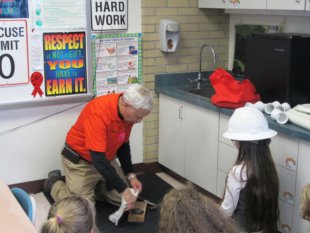 As a complement to MEET-U's seasonal trailer program, the museum also offers MEET-U in the Classroom. This year round program brings artifact-based, hands-on energy lessons directly to students in their classrooms. MEET-U in the Classroom offers teachers their choice of three 45-minute programs on energy, history and science. Each presentation provides a multisensory learning experience. Students learn the history and science of energy while smelling oil, touching rocks and fossils, looking at industry tools, building a pipeline, exploring environmental conservation and so much more.
MEET-U's trailer and classroom programs are free to schools and can be customized for specific grade-levels and curricula.
Contact Lee Deeter, MEET-U Program Manager, at (814) 827-2797 or meetunit@gmail.com for more information or to make a program reservation.