Crawford Gives 2023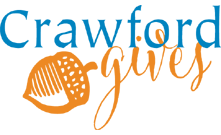 Thank You for Your Support During Crawford Gives 2023!
Friends of Drake Well, Inc., would like to thank everyone who participated in the Crawford Heritage Community Foundation's annual Crawford Gives, which took place over seventy-two hours from Sunday, August 27 through midnight on Tuesday, August 29, 2023. This special event allowed people and businesses the opportunity to support nonprofit organizations such as Friends of Drake Well, Inc., that are helping meet the needs of our community.
Friends of Drake Well, Inc., raised over $1,898 in funds during Crawford Gives which will be used toward transportation costs for schools planning to visit Drake Well Museum and Park in Titusville, PA. Drake Well Museum welcomes hundreds of schoolchildren each year, providing educational and interpretive programming on Drake Well and the Oil Region National Heritage Area's crucial role in the founding and development of the modern oil industry. Due to rising costs it has become difficult for schools to pay for transportation for field trips. The funding raised through Crawford Gives will be used to alleviate those costs, making it easier and more affordable for schools to plan their visit to Drake Well Museum.
A portion of a prorated match pool was added to each donation made to Friends of Drake Well through the Crawford Gives.
Stay tuned for next year's dates and plan to be a part of these wonderful days of giving to help make Crawford County a better place to live, learn, work and raise a family!